MAIN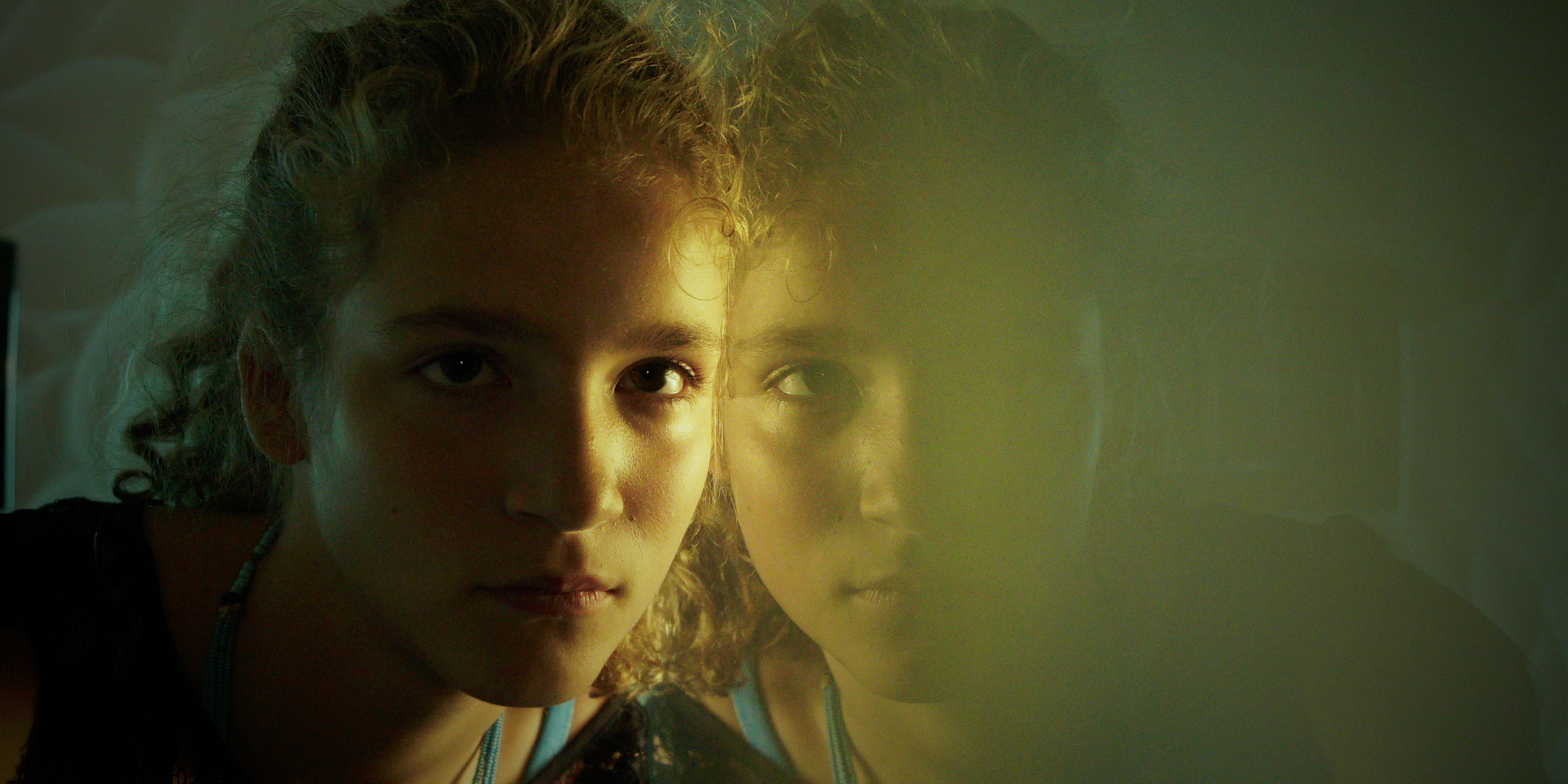 SUnburned
Fiction/Drama, 94 Minutes, Germany, Holland, Poland, 2019
Cast: Sabine Timoteo, Zita Gaier, Gedion Oduor Wekesa, Nicolais Borger
Writer/Director: Carolina Hellsgård
DP.: Wojciech Staron
Scenography: Ben Zuydwijk
Costume: Alette Kraan
Make-up: Susa Jiritano
Editor: Ruth Schönegge
Producer: Nicole Gerhards, NIKO FILM
Co-produced by Johanna Aust, FLICKFILM, The Film Kitchen (HOLLAND), Staron Film (POLAND),
WDR, SWR and ARTE

Funded by Medienboard Berlin-Brandenburg, BKM, Film- und Medienstiftung NRW,
Creative Europe MEDIA, nordmedia, FFA, Dutch Film Fonds
Short synopsis

Thirteen-year-old Claire is vacationing with her family in Spain. While being
neglected by her mother and sister, she meets a Senegalese immigrant called Amram
on the beach. As a part of a childish game she makes him a promise she can't break.


Director's note

I remember my own vacations as a teenager with the family; the strange mix
of apprehension and boredom that set in as the summer holidays began.
The two constants – the burning sun and the unnatural blue ocean,
which mixed with a longing for something to break the monotony of the
vacation resort. The eternal power struggle between my sister and I,
and how we alternated between being friends and in conflict with eachother.
I remember how the holidays allowed us to take on new personas, and how
our teenage-selves evolved as we encountered new people. It was an
intoxicating feeling, closely related to the promise of leaving our childhood behind.
Our road to adulthood often took place against the backdrop of poverty and
political unrest in the countries we visited. But like most tourists we indulged
in the food, people and culture, instead of reflecting upon the circumstances.
Sunburned is about all this; tourism, immigration and ultimately the dream
about Europe. The film centers around the story of two young people and
their shared longing for a better existance.
Theatrical release on the 2nd of July, 2020
http://www.camino-film.com/filme/sunburned/
WATCH TRAILER


German Press
https://www.tagesspiegel.de/kultur/spielfilm-sunburned-risse-im-paradies/25997990.html
https://www.sueddeutsche.de/kultur/sunburned-im-kino-geometrie-des-massentourismus-1.4953477
https://www.perlentaucher.de/im-kino/filmkritiken-zu-a-secret-love-von-chris-bolan-und-zu-sunburned-von-carolina-hellsgard.html
https://www.filmdienst.de/film/details/594164/sunburned#kritik
https://www.artechock.de/film/text/kritik/s/sunbur.htm
https://www.exberliner.com/whats-on/film/sunburned/
https://www.filmdienst.de/artikel/42518/interview-carolina-hellsgard-zu-sunburned
https://www.film-rezensionen.de/2020/07/sunburned/
https://www.spielfilm.de/filme/3008045/sunburned/kritik
https://www.swr.de/swr2/film-und-serie/tourismus-und-flucht-sunburned
Interview Deutschlandfunk Kultur
https://www.epd-film.de/filmkritiken/sunburned
Sunburned_EPD_Max_Ophüls

https://www.kino-zeit.de/film-kritiken-trailer/sunburned-2020

https://www.sr-mediathek.de/index.php?seite=7&id=83298

https://www.sr.de/sr/home/kultur/max_ophuels/neues_vom_festival/rezension_sunburned_max_ophuels_preis_2020_100.html

https://www.programmkino.de/content/Filmkritiken/sunburned/

https://www.berliner-zeitung.de/kultur-vergnuegen/max-ophuels-preis-abgruende-unserer-gegenwart-li.5653

Interview Hellsgård

PRESS KIT (German)
PRESS KIT (English)
Festivals
Kristiansand International Children's Film Festival
https://barnefilmfestivalen.no/en/
BUFF Malmö, Sweden
https://www.buff.se/en/
Zlin Film Festival, Czech Republique
https://www.zlinfest.cz/en/
Busan Kids and Youth IFF
http://www.unescobusan.org/eng/board/list.do?mId=62&ts_category=03
achtung Berlin, Competition
https://achtungberlin.de/

Feature film SUNBURNED in competition at Max Ophüls Preis 2020
https://ffmop.de/
Nordic premiere at Gothenburg International Film Festival, International Competition 2020
https://program.goteborgfilmfestival.se/
International premiere at the Rome Film Festival/Alice Nelle Citta, International Competition 2019
https://variety.com/2019/film/festivals/rome-film-festival-sunburned-1203355770/
Building a connection with the world
– Carolina Hellsgård about her film SUNBURNED
Interview by Thekla Dannenberg
SUNBURNED tells the story of the young Claire, who goes on vacation with her family to the Spanish Mediterranean. While being there, she meets the young African beach vendor Amram, and they ini- tiate a relationship that takes place in an evocative and slightly surreal landscape, where games and burgeoning sexuality create a vague sense danger of which the characters seem to be unaware of.
With Claire, I wanted to create a character who is not feeling at ease with herself, and is an outsider within her own family. When they go on vacation together, they are supposed to enjoy themselves, but Claire can't. She watches her mother's and sister's flirtation games and is merely confused. She doesn't yet grasp the concept of being desired, or desiring someone.
It was important to me that Claire would appear perfectly normal on the outside, she is cute, moves well, but yet she doesn't connect to the world. Her mother and her sister won't include her in their company and their interactions, and ultimately she feels lonely and somewhat lost. The non-commu- nication within the family creates a sense of danger and almost thriller-like atmosphere.
Claire reminds me of Travis Bickle in TAXI DRIVER, who outwardly looks normal but doesn't fit in anywhere. Like Travis, Claire's way of relating to a love interest is somewhat awkward and wrong. In the beginning dealing with Amram, she is a quite unsympathetic and acts egotistically. But she also has an intuitive understanding and ultimately connects with Amram, since he is an outsider like her- self.
In this film, continents meet, Europe and Africa, tourists and migrants. Claire experiences her first contact with an African beach vendor as an assault. Why start like that?
The meeting with the beach vendor triggers something in Claire. He touches her hand, nothing bad, but yes, it is a kind of violation. What's important is that it doesn't traumatise her – Claire doesn't be- come a victim, but understands something crucial. She realises that she too can be desired and then turns that around. She develops interests and desires on her own part, and quite unconventionally, decides that she will take action.
Claire gets to know Amram, a boy from Senegal who wants to sell her jewelry and other things. She wants adventure and he has to earn money.
To begin with, their relationship is definitely pragmatic, but they are also kindred spirits. Amram is on his own, and an outsider like Claire. He tells her quite openly that he needs money from the start. He wants five Euros and she gives them to him. He needs more money, so she gives him her mother's credit card. She's still a child so she isn't aware of the consequences of her actions. And maybe she's also a bit naive. But Amram's plight is acute and real, and Claire unlike many other people, reacts to that. That's why I like her so much.
What part does her family play?
The family provides the context for Claire, this is where she comes from, but if she wants to grow, she can't stay. Part of the reason why the family doesn't pay much attention to Claire, is because they are themselves trapped in different roles and mind sets. But I'm optimistic about all three women figuring it out. They will eventually find out what they actually want. Claire just happens to be the first one to achieve it. She leaves the family behind and embarks on a new journey. But the world is bigger and more complex than she anticipated.
Why is the mother so uninterested in her daughters?
I love the way Sabine Timoteo plays this clearly unsympathetic mother. It's a taboo, of course, but I thought it was important to show it as it is. Sabine and I developed a backstory about the mother being newly divorced and therefore seeking male attention and validation. She is convinced that her daugh- ters will be fine without her, and that's why she doesn't pay so much attention to what they are doing.
Can you comment on the title SUNBURNED?
In one scene, Claire voluntarily gets a sunburn. It's a way of self punishing, but also about welcoming
a new experience, although it hurts. Another aspect of the title is the dreamy connotation – if you get too much sun, you can't see things with the same clarity. Experiences and people become fleeting, and actions seem to have no real consequences.
The film relies entirely on the performance of its two young actors, Zita Gaier and Gedion Oduor Weke- sa. Wasn't that a risk?
Of course, but we've taken lots of risks. Perhaps the biggest risk was the way we shot the film, in long takes and with little coverage. I knew Zita quite well after having spent a week in the countryside with her before we started shooting. But Gedion lives in Nairobi, and we couldn't rehearse with him before. We had to send a coach there. We'd seen him in STYX and knew that we wanted him for the role, even though Amram is from Senegal and would actually have to speak French. His patterns of movement are completely different than that of German teenagers.
SUNBURNED is a story about a Mediterranean vacation, but it's far from being a summery film. The cinematography by Wojciech Staron´ has no lightness, no light, no shimmering air. There are some shots of the beach, but the architecture is austere, organized, and solid.
The whole film is blueish, which is connected to a melancholic feeling; a feeling of loss, a kind of mour- ning. There are two main losses in the film, Claire's loss of childhood, and the loss of immigrant lives in Europe. Wojciech's images brilliantly reflect these losses on an emotional level. We shot mainly indoors, to create a claustrophobic atmosphere. We worked a lot with mirroring surfaces, where Claire and the family appear to be trapped behind glass, disconnecting them from the world. There are hardly any panoramic shots; everything is shut in, because after all, these three women are caught in their existences, and initially can't get out. On the other hand, Amram is trapped as well. Spain has become a prison for him.
Wojciech and I, we both love Michelangelo Antonioni. His work is also very focused on austere architec- ture and the psychology of the characters – and full of shadows.
You filmed on the Spanish Mediterranean, near Huelva. But it's unrecognizable. Why does the place itself not matter?
It was important to me that the location shouldn't be obvious. I wanted the feeling that it could be anywhere – Italy, France, Greece. Even the scenes in north Africa shouldn't show a specific place, but the desert, a symbolic place. For some people living in African countries, there is no life, no future, no opportunities to develop themselves, or raise a family. Furthermore, climate change has worsened the living conditions. That's why they flee. It was important to me, that Amram going back to Africa, would in no way symbolise a solution. It rather means the end of his existence; desert, dust and death. Claire is not the typical white saviour, rather she is part of the problem, although she is more well-meaning than most other people.
How did you find the situation while you were filming? How were migrants, locals, and tourists interacting?
Most of the Senegalese I spoke to thought it was better to be beach vendors than working in the fruit industry, because they would often only earn twenty Euros a day there and they'd be living as captives in camps in the fields. That's virtually slavery. On the beach, at least they're free and not so lonely. The migrants also seem to get on reasonably well with the Spaniards. They aren't marginalised by people – only structurally. Many of them are quite young, but they aren't allowed to study. And in the winter, they all go to Paris, where they live in camps under the bridges. They have no perspective. But I found no racism – on the contrary. Actually most people are very nice to each other. The only people who were really bothered were always the tourists. When you're away from home, you take no responsibility, or have little understanding for migrants living in precarious situations.
Your previous films, WANJA and ENDZEIT [EVER AFTER], work more with genre elements. Why have you moved away from that in SUNBURNED?
I'm actually a very formal film maker - I like to make genre movies. But that just wasn't right for
SUNBURNED. The film is not plot oriented but centers around emotions in it's storytelling. SUNBURNED is very much a film about a limbo, about people being caught in different states of mind, trapped in preconceived roles. In a way I see the film as a kind of dream, or as if experiencing a memory, there are fleeting moments, which connect through emotions.
But I love genre. It's like a sonnet: you have to follow the pattern, but you can tell the story very atmospherically while doing that. I like that. My next film is going to be a heist movie, with bank robberies and lots of animals.
Workshops
Script Circle, Berlin, 2015
Franz Rodenkirchen, Françoise von Roy
http://www.solace23.com/scriptcircle.html
B'EST EAVE, Tallinn, 2015
Winner of the Cannes Marché du film Producers Network Prize
http://eave.org/news/best-eave-announces-project-slate/
Script & Pitch POWR Baltic Stories Exchange Workshop, 2014
Tallinn Black Nights Film Festival, Estonia
http://www.screendaily.com/news/baltic-event-unveils-2014-projects/5079655.article
Les Ateliers Premier Plans, D'Angers, July 2012
Script Workshop, artistic director: Jeanne Moreau
www.premiersplans.org